SKY DANCERS™ will add excitement to any promotion or party.
The SKYDANCER stands 20 feet high and has a body and arms that fly in all directions while moving in a circular dancing motion. The fan powered SKYDANCER has an adjustable speed fan that allows you to use it indoors or outdoors. Great for any event, promotion or just for people to locate your party!
Current available colors....Blue, Red, Yellow or White.
$40 per day / $60 weekend / $100 week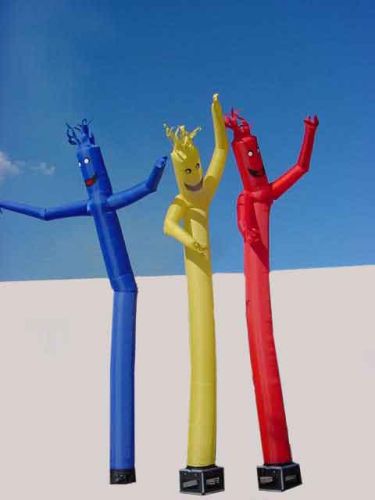 rental rates effective 02/01/18 and are subject to change